Hello all,
I have finally finished my Course Prototype and I am really excited.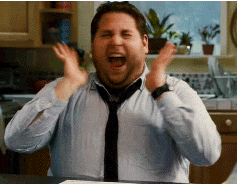 This is not only a course I can use within my classroom, but my entire school (and division) can use. As I mentioned in my Course Profile, my intention was to create a place where students can gain access to education about trades, their options and become prepared to enter the field of their choice. I have so many modules I would like to complete for this course, but for the sake of this assignment I took on Sask. Youth Apprenticeship. 
In my Course Walk Through you can see that I have tackled four main areas:
What is Apprenticeship and Sask Youth Apprenticeship
Level One
Level Two
Level Three
I have basically created a place where students can log on and complete SYA with, or without the help of a teacher. I am helping those students who want to enter the trades access knowledge, training, experience, funding, and skills such as interviewing.
I have assigned SYA to my students for years. Usually through different methods (paper copies, matching quizzes) but the students sometimes did not finish. They found it boring and it did not relate to their learning style. By looking at the Passport from SYA, and using tools and knowledge I gained in my Alec classes, I was able to use platforms and create assignments that were interactive, engaging and easier to use. I really think my students are going to see how it all comes together on Google Classroom, what is expected of them and how they can easily gain the benefits of SYA.
I also want to thank my reviewers! I took their suggestions seriously by adding a Work Experience Reflection Via Flipgrid, a 4 point rubric for my Research a Trade report so students are clear on their expectations and how to achieve a better grade, and I added a task where students will spend time editing each other's trade reports in order to connect the students and make my online classroom more personal.
Campus Regina Public has always focused on SYA, but we have struggled with two issues: not all teachers are aware of what it is, or how to do it, and a platform that is engaging enough to help students want to complete SYA. I think I have found a solution for both of these concerns and I am excited to share it with my peers!
I hope you find this useful, and I am sorry if you are not a part of Regina Public Schools and cannot access the material, but IF YOU ARE, and you think a student would benefit from this course, shoot me an email! The more students who gain the knowledge about their futures, and finish this awesome opportunity the better.