This week's topic was to explore something of interest that relates to blended learning. To be honest, I was not sure where I wanted to go with this blog post, but then an article caught my attention….
To be honest, it sparked some anger. For years now, colleagues have ignored blended learning, dismissing it's potential, and many are unwilling to learn about, or implement any online tools or aids. Frankly, this annoys me. I can't stand when a teacher is at the front lecturing. From my experience, many students tune out (including myself). They miss half the lesson, feel tired and bored and do not see the importance of the given lesson.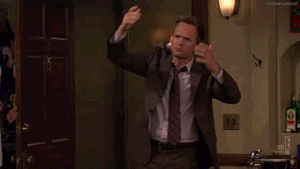 I often wondered why teachers were so negative about blended learning when there were so many benefits. In my research I came across the article 6 Common Misconceptions About Blended Learning and I found these misconceptions to be the most prevalent:
Students work in isolation.
Blended learning "can serve as a means to increase interaction and personalized contact time between students and teachers." The idea that teachers take a break from lecturing to make connections with their students, discuss their work and improve together is very valuable. Maybe it is important to discuss this with teachers and tell our success stories to back up our thoughts and facts.
Blended, hybrid and online learning are less work than traditional, face-to-face instruction. This made me laugh. Blended learning is so much work. I often find that I will finish a lesson and within a couple of weeks, or the next semester I will need to update the information. I find myself constantly making sure my links work and are engaging. I also have the responsibility of teaching the content to my students, but also ensuring my Google Classroom is up to date and everything is ready ahead of time. I wish it was less work, but it is not. I am not complaining, I know my students are more interested, but blended learning is much more then uploading.
The article also had some informative infographics:
I feel like it is a teacher's obligation to learn things that are beneficial for student learning, and blended learning is a great way to engage students. Blended learning ensures students are investigating themselves. It provides them with the chance to learn about anything they want, and allows them to be interactive and responsible. It also allows them to use the internet, where they spend most of their time anyway!
I also think it is a great way for teachers to learn new topics, step out of their comfort zone, and heck, get some help with content delivery (I know a lot of us teachers think we know everything, but we don't!) I am not saying that we need to ditch teaching face to face all together, but we need to be able to combine the two types of teaching and learning in order to do what is best for our students, what will make them take in the most content, and take the time to interact, investigate and participate in the world around them.
In the article BLENDED LEARNING IS NOT AN OPTION ANYMORE BY MATTHEW LYNCH He explains that it makes sense that factory-style education should disappear from schools. Modern technology has changed the way we think about work and how we perform our jobs. This same technology has changed education for the better.
He lists a few reasons why blended learning is for the better, such as it is less restrictive. No one likes being told how to think and do. Blended Learning allows students to research their thoughts and opinions. The students feel like they have a say and in that we create empowered students.
Blended learning is more authentic- we don't know everything enlist the help of experts! Lynch describes how blended learning is a "versatile tool that helps students learn new material or reinforce what they have just learned."
It also creates flexibility. Students are able to work at their own pace, investigate areas of interest and connect with people they might not have otherwise.
I cannot stand when other teachers are against blended learning. I am happy that I was able to investigate my feelings (okay, maybe rant to you guys) but also I was able to educate myself. Read about why people do not like blended learning, but also reaffirm why I incorporate blended learning into my classroom. Hey, maybe I can even change some teacher's minds with my new found facts!
Photo Credit: Harris County Public Library Flickr via Compfight cc