This week I spent a lot of time thinking about digital literacy and my identity online as a professional.
In the article Digital Literacy: What does it mean to you The article describes how "in order for students to be digitally literate, they not only need to learn how to use technology, but to be critical of the information they gather. Students are exposed to information digitally—articles, statistics, videos. They require explicit instruction that information might be old, biased, fake, illegal, or discriminatory." I think it is common to think that students understand these concepts naturally. That they are exposed to these images daily, and therefore they should just know how to decode them, but this is not true.

Photo Credit: City of Seattle Community Tech Flickr via Compfight cc
In the article Media Literacy: A National Priority for a Changing World, they explain that "If our children are to be able to navigate their lives through this multi-media culture, they need to be fluent in "reading" and "writing" the language of images and sounds just as we have always taught them to "read" and "write" the language of printed communications. Just because students are exposed to books, does not mean they know how to read." Taking that further, we need to teach students to think critically about the texts they are reading in class. We need to tell them to dig deeper and understand the bigger idea and picture. These skills were taught and it is necessary for teachers to provide these students with these skills.
I think that students are lacking skills in digital literacy, but they are also lacking basic reading and writing skills.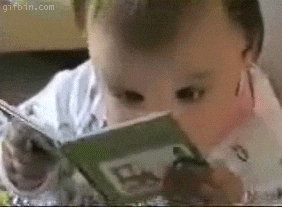 It is a common discussion among people that students are not prepared for real life, or university, and the authors in this article backed up these discussions. They say that "Their research indicates that high school students are poorly prepared for college and the job market, and that employers and post-secondary institutions "all but ignore the diploma, knowing that it often serves as little more than a certificate of attendance," because "what it takes to earn one is disconnected from what it takes for graduates to compete successfully beyond high school."
To be honest, this made me a little worried about our school systems. I know that these dis
cussions happen, but the fact that they think the job I do in my classroom is somehow not credible is concerning. I know that many teachers feel that students need to be held more accountable, but when we are held down by the rules, what do we do as professionals? Are we really preparing students for the world, and if not, how can we?
The article also provides "Five Key Questions [that] provide a "short-cut" and an on-ramp to acquiring and applying information process skills in a practical, replicable, consistent and attainable way"
These questions are:
Key Question #1: Who created this message?
Key Question #2: What creative techniques are used to attract my attention?
Key Question #3: How might different people understand this message differently from me?
Key Question #4: What lifestyles, values and points of view are represented in — or omitted from — this message?
Key Question #5: Why is this message being sent?
I think these are great questions to ask your students. By using these in our classroom, we can begin teaching our students to be deeper thinkers about the information they are taking in.
I think I need to do a better job of making my students think critically about the information they see online.  I need to stop just preaching information and teach them how to think beyond the information, to dissect it, and understand how to interpret what they are seeing.  As Dani and Staci both mention in their videos this week: digital literacy is important because it helps us make decisions… and I think we can all agree that is one thing that students need help with!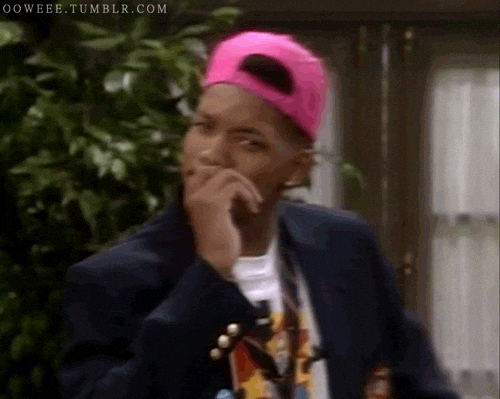 This week Patrick Maze spoke to our class about our online identities… and to be honest, at the beginning of the class I was not really happy about what he was saying. I am very careful about what I post online. I was particularly annoyed that he told me it could be seen as unprofessional to post a picture of me holding a drink. I don't know why this bothered me, but I felt like something so simple shouldn't be that big of a deal. Patrick suggested we ask ourselves if we really needed to share a picture, story, or comment online, but I always ask myself this. I never want my students, parents of students, or colleagues to think differently of me, but I also think that I have a pretty open mind and would never actually do this.
But, as Patrick went on I realized he made a lot of great points. He said that teachers are always in the spotlight, that we need to ensure that we have the public's confidence to teach their youth, that we are held to a higher standard and need to be careful of what we put online.
                                                                      Photo Credit: bjmccray Flickr via Compfight cc
All of these points made a lot of sense to me. When I have this conversation with other people, they often do not understand why holding a drink is such a big deal, but I do. I know why I became a teacher. I know that it is important to have the respect of the community… and I want to have that.
I am not so keen on having my life censored, but I know that I think teaching is more important to me. We can still have an opinion, and I think we can express these opinions in our classroom, but we need to do it safely. We need to ensure we talk about all sides and include everyone. I think this applies a lot to digital literacy. Not only is it important to have an understanding of how to decode and interpret messages, but also an understanding that as teachers, what we write, and post online hold messages about who we are as people.