My digital identity started in grade 12. My parents had left for Mexico and I wanted to invite my classmates to my birthday party. The easiest way to do this: Facebook.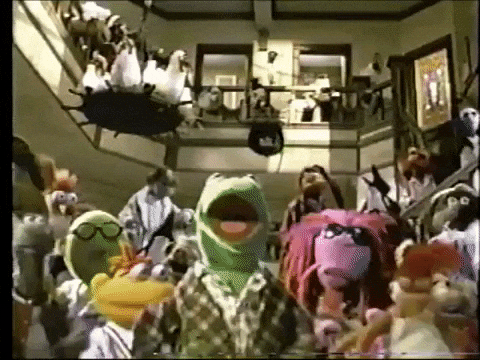 For months I had sworn I would not get Facebook. I did not need it, and thought it was weird to have a page dedicated to myself; it seemed rather vain. Nonetheless, it was the easiest way to invite as many people to my party, so I signed up.
When I look back on my posts, it is a string of updates on what I was doing (like cleaning my house???), pictures of me with my friends (selfies), and posting about the exciting things I was doing. Although some of them are great memories, some of them make me cringe.
At the time, I didn't even know I was creating my digital identity, now it is too late to change it, and honestly, as each year goes on, I add more and more to my digital identity.
As I got older, I joined other social media sites including Twitter, Instagram, and Snapchat. I love each one of these sites, but each time the idea of a new one came around it was met with resistance. I didn't like giving myself to another social media app, but as more of my friends were on them I felt like I was missing out.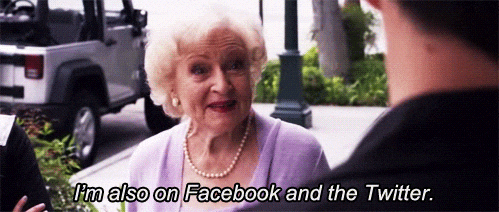 Of all the social media apps I have, I think Instagram and Snapchat are my favourites. Why? Because they are the apps where people share the least personal information about themselves. I do not like the negativity or oversharing Facebook holds. I like that Instagram and Snapchat are usually only photos. You can scroll through easily and it is less stressful. I have been told many times that I would enjoy Twitter the most, but I need to get into it more. I like factual information, and I think Twitter can provide that. I can also mix in some comedy, but again, I tend to be resistant towards new apps, so I will need to take the time to become more familiar with Twitter.
In university we were warned quickly about our online profiles. I do not believe they were preaching words like digital citizenship, or identity, but it was the first time I had thought about my online profile. I went through posts and pictures and deleted anything that would look bad. I would warn my friends on what to post of me. I was going to be a teacher and I did not want anything out there that would jeopardize my position. I have always made sure my privacy settings are the most private they can be, and I review posts before allowing others to see them. I think I was taught about digital identity using scare tactics, and to be honest, it is hard sometimes not to use them with my own students. They are very back and white and I like to tell them how they can be affected  by what they put online.
Photo Credit: CircaSassy Flickr via Compfight cc
I think I am a pretty safe internet user. I think that I know the most about digital identity right now. Especially after taking this class. I not only understand the concept more clearly, but understand the importance of teaching digital identity and citizenship. As Jennifer Scheffer says, "Digital citizenship is not just about teaching students what not to do, but also what they should be doing, to create a positive online impression." We need to have our students think about it as a tattoo rather than a footprint. I love this analogy, and I think it is something my students will understand. The resources we have gained access to from Alec, and from our peers are beyond useful and I know I will use them in my future, and my classroom. The Digital Citizenship Education
in Saskatchewan Schools package is a great resource teachers should be aware of. I love the posters and the continuum. I feel like all teachers should use this. We need to follow the continuum and teach the correct information which I find to be grade appropriate. I know that I will focus on the topics outlined for my grade 11 and 12 students because the are relevant to their lives and futures.